We all wish you all


A Merry Christmas

and


A Happy New Year
In the early morning of Christmas Eve there was a light snowfall.
Later in the afternoon it started to rain instead.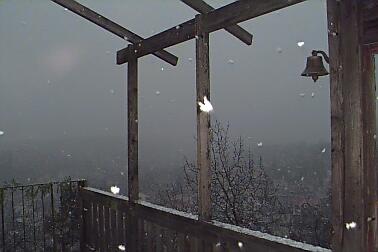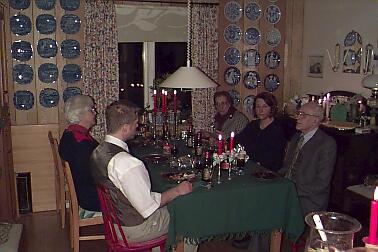 We all gathered for Christmas dinner in our house.
Ingrid's mother Iris is on the left side of the table, together with Robert.
On the right side of the table is Brith, Bo's mother, Ingrid, and Ingrid's father Bertil.

This Christmas we're missing our son Anders and his girlfriend Linda. They're spending the holiday with Linda's mother.
Robert's girlfriend Silva, is spending the holiday with her parents.
After dinner we all exchanged Christmas presents. On the left side of the table is Bo and Bertil and on the right side is Brith, Iris and Ingrid.

Robert with Brith in front of the Christmas Tree.

This page was brought to you all as a Christmas Greeting from Bo at midnight of Christmas Eve.